COVID-19 UPDATE FOR COOLEST GRAPHICS: Coolest Graphics serves essential businesses with printing services and will remain operational for this reason. We are taking precautions by offering doorstep delivery, doorstep pickup, or UPS delivery. Production shifts have been arranged so that each crew member works in isolation, keeping the rule of 6 feet or more distance between each of us and anyone else. Thank you for your patience during this crisis. We hope you are all staying well.
ORDERS MAY BE PLACED THROUGH UPLOAD OR CONTACT.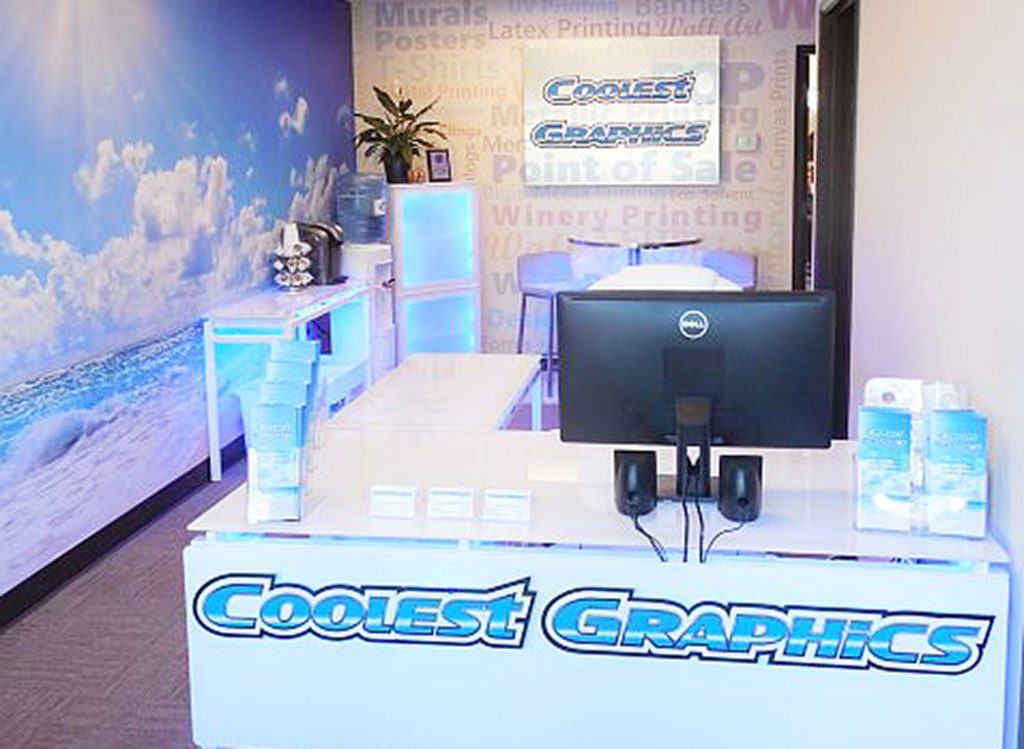 ONLINE ORDERING IS EASY!
Established in 1997, Coolest Graphics provides local printing and graphics services such as business cards, flyers, brochures, envelopes, letterhead, forms, folders, booklets, posters, banners, signs, t-shirts, stickers, and many other printed items.
Our shop is well equipped which means high quality printing with quick turnaround.
Local businesses receive FREE delivery, always.
Our niche in the printing business is personal service. At Coolest Graphics you can always talk to one of the owners, anytime you need us during our business hours. We personally care about your business and will stop at nothing to get your job done right, on time, and on budget. We are local, so when you order your printing from us you are supporting local families. We keep your files, update when needed, and provide no hassle print ordering.
If you need reliable, professional, fast printing services give Coolest Graphics a call.
We will take care of you personally, just like we have been doing for local businesses for 23 years.
425.656.0574
Located at 19219 68th Avenue South, Suite M106, Kent, WA 98032
We are located in the West Valley Business Park, Facing West Valley Highway, Building M, Unit 106